Who Is SimcoMedia and What Do We Provide?
SimcoMedia is singularly owned and operated by Brian J. Sniff, Web Designer and Consultant. I wear many hats and provide many services including hosting (private custom hosting for clients), web design, site maintenance, SEO, Adwords campaigns and custom development. I've been working in the website design for over 15 years (started in 1996 when Netscape 2 was just coming out). I have recently focused primarily on WordPress based sites and E-Commerce enabled sites.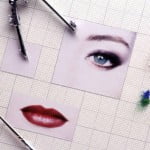 Each Project Has Unique Requirements A web site is an effective marketing solution. When compared with other types of advertising, a web site can be far less expensive and more effective due to its 24/7/365 availability throughout the world. Furthermore, in this modern era of business your website serves as a 'validation' of your professionalism, provides details about your business or organization, and, in many cases, verifies your actual existence.
If you are searching for a professional web site designer for your business, personal or organizational use SimcoMedia can provide proven results and a variety of skills in the creation of your custom website tailored around your specific theme and industry.
Our Expertise Includes (but not limited to):
PHP / MySQL

Javascript / Ajax

Photoshop

Flash / SwishMax

SEO (Search Engine Optimization)
Request Quote
We provide free quotes for our clients. Please be advised that a preliminary 'quote' is a rough estimate since typically not all details have been discussed. We realize that our prospective clients are seeking a range of expected costs for the project's completion. Your initial contact via our Quote Request Form provides us with basic information to which we will respond with additional questions in order to help pinpoint what elements are needed (i.e. shopping cart, blog system, CMS, etc.) and the estimated time to complete the project based upon those elements.
Call us at 425-830-8350 PST, or
Complete the Design Request Form Below

Or, chat via text or voice on Skype
Web Design Inquiry
I'm happy to discuss your project in detail. Please provide as much preliminary information as possible so I can prepare for our discussion.