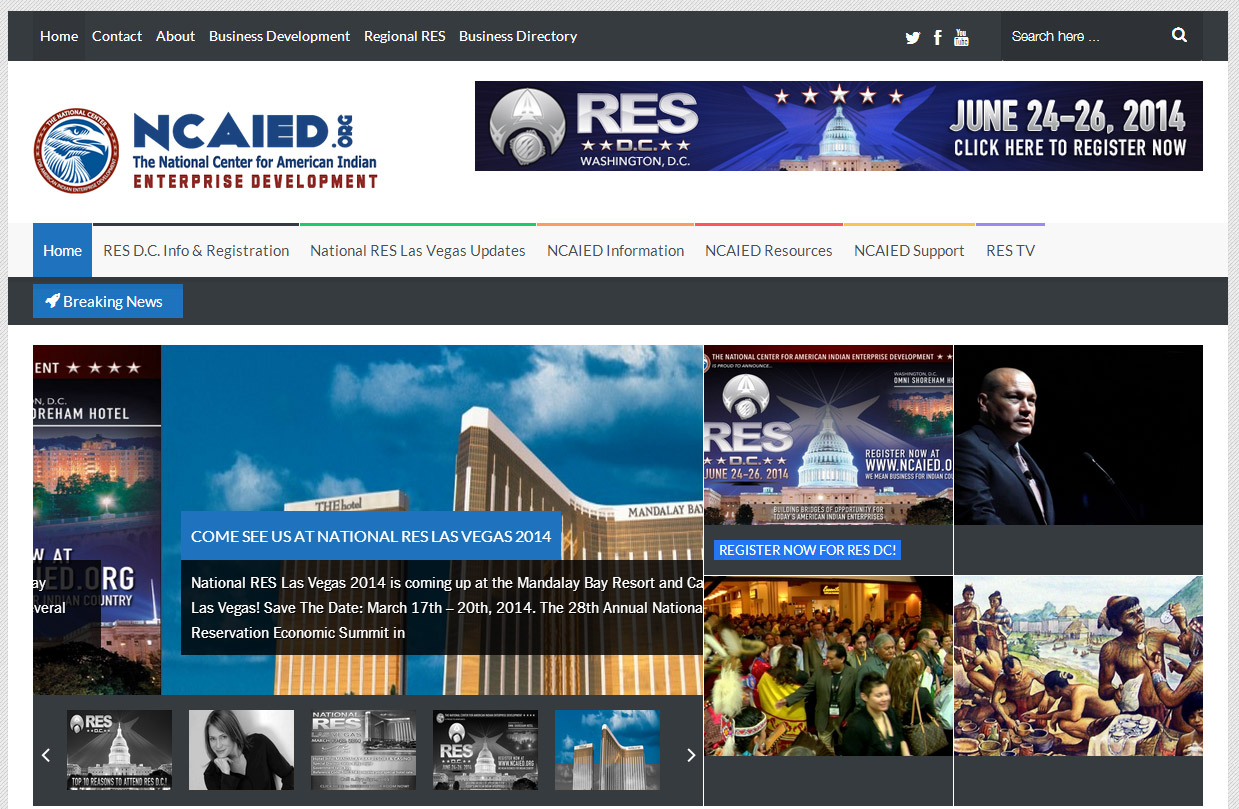 NCAIED Home Page Reconstruction
A complete redesign with a conversion to a more news type layout has resulted in record traffic on the first day of the launch
NCAIED.org REDESIGN
I am truly excited to have finished the redesign of the ncaied.org website. The redesign's specific goals were to create an interchangeable layout that allowed for the easy expansion of content using movable blocks. This would allow for them to more easily showcase content that was up relevant to the many functions and events they provide nation wide.
The NCAIED is a non-profit organization dedicated to the expansion of American Indian Enterprise. Their website serves as the nucleus for promotion, information and American Indian community issues. It's a privilege to be working with such an exceptional organization.

Fully Responsive Design
Mobile and tablet friendly design allows for viewing on multiple platforms.

Content Management
Provides the ability to manage content from an administration interface available through web connected devices.

Social Integration
The ability to share and publish across multiple social networks including Facebook and Twitter.

Video Showcase
A video component built in for easy display of video highlights from the major events sponsored by the NCAIED.
Complete Event Registration System
An event registration system was also integrated into the new design scheme to enable the NCAIED to register attendees from any device. The events are the primary marketing tool for the NCAIED and are, therefore, vital to the growth of the organization. The events are held on a national and regional basis and are directed at the Native American business owners and entrepreneurs.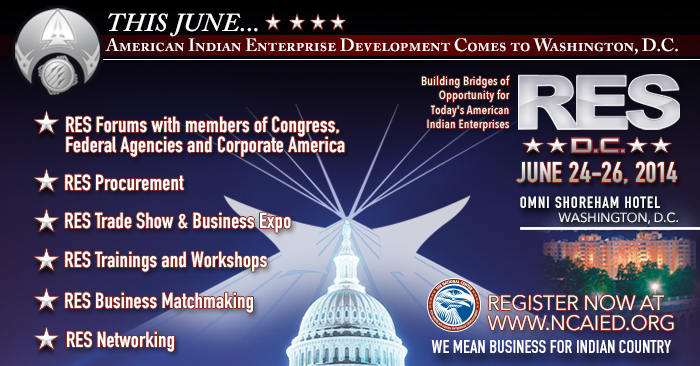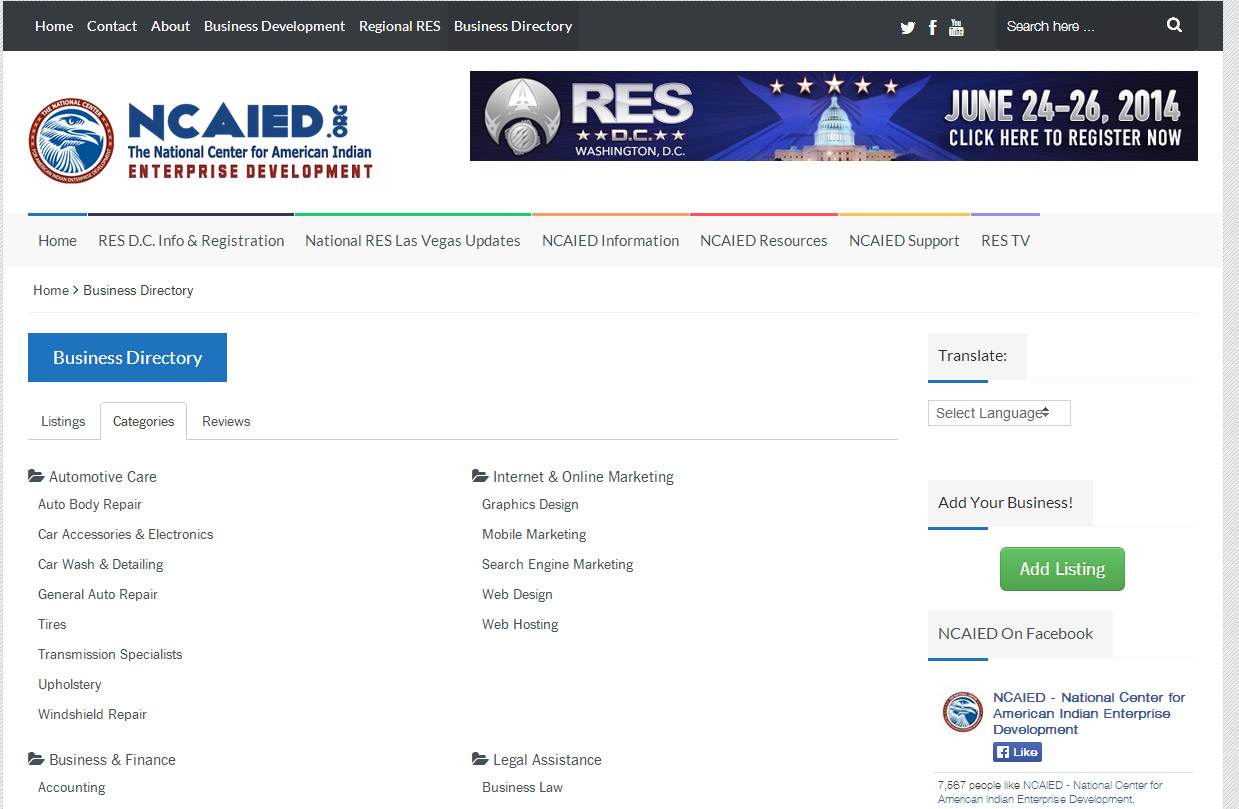 Native American Business Directory
A key component to the new design was the implementation of a business directory dedicated to Native American businesses throughout the U.S. The directory will be available to any individuals looking for Native American businesses in their area that they would like to support. The directory will include all types of businesses.
User Friendly Layout

100%

100%

Expandability

100%

100%

Content Delivery

100%

100%