The Challenge
Create a custom layout for ordering commercial and residential LED replacement bulbs online. The layout had to include ability to display product specifications and information.
The Solution
A WordPress based site was utilized with the addition of the WooCommerce shopping cart platform. Additionally, a custom post type was created for handling product specs and variants.
Designed For The Real World
Created to be both PC and mobile friendly, easy to manage and modular for future expansion. The website's primary focus is as a lead generator for major industrial and residential lighting suppliers.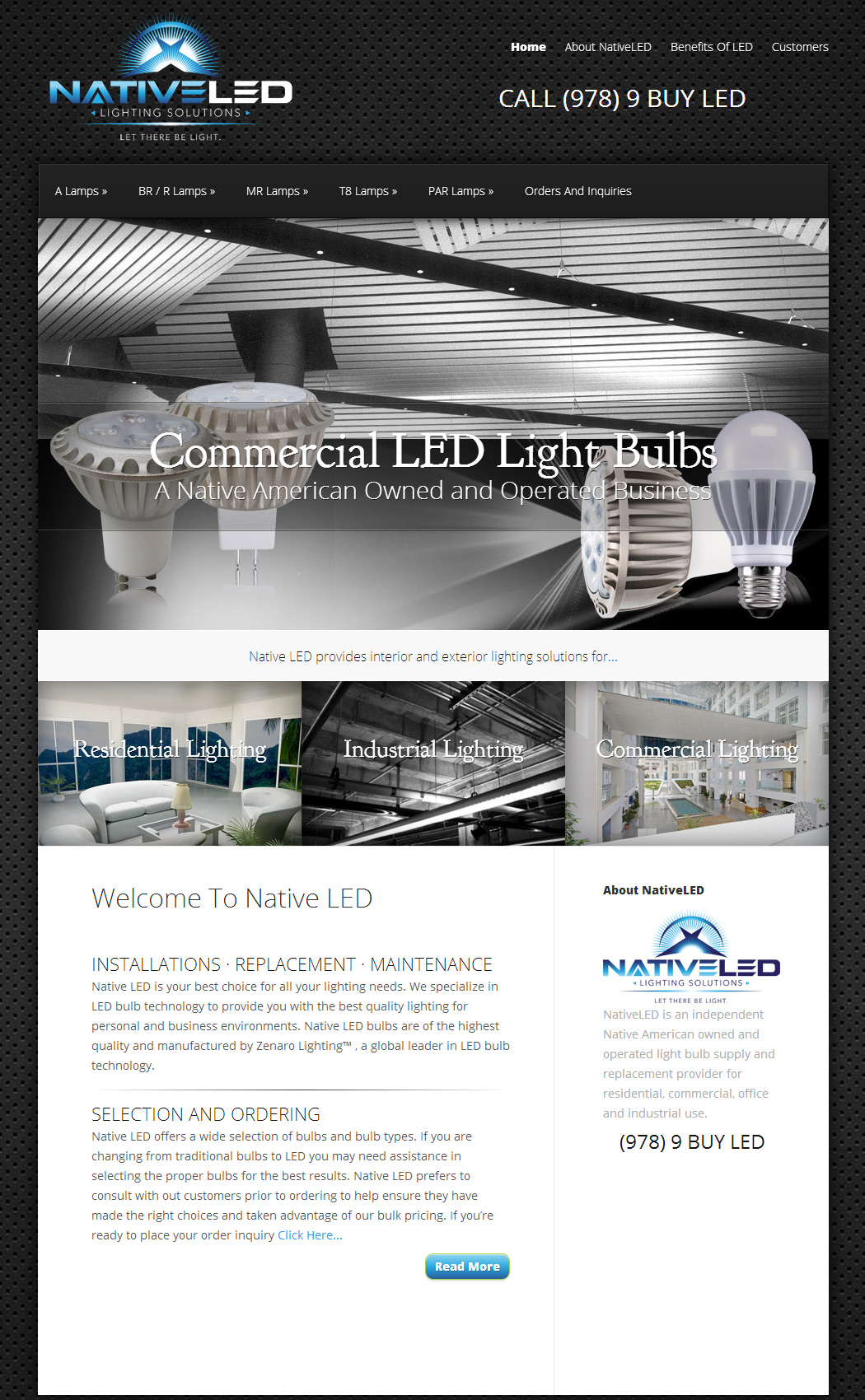 Elegant and simple. Our quest was to immediately make known to visitors what products and services are provided.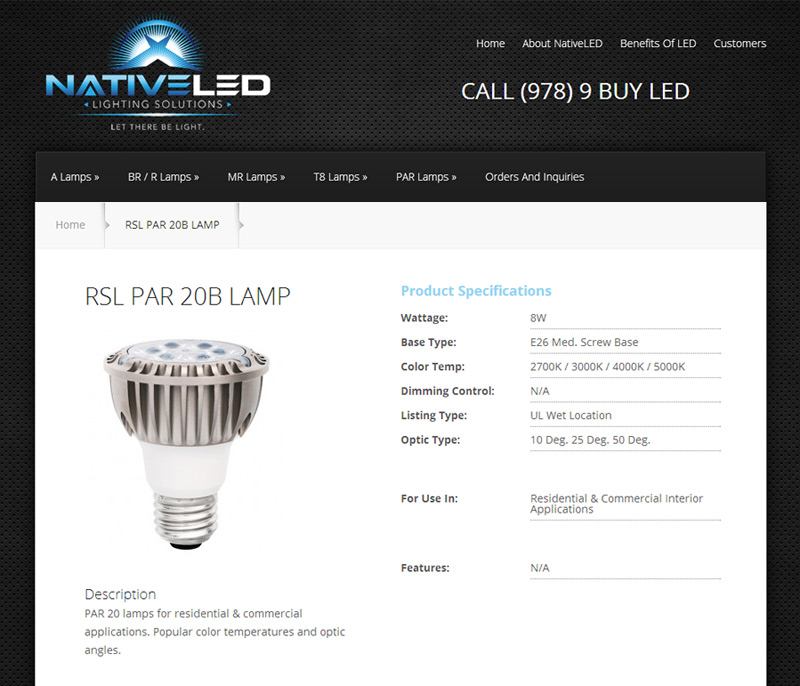 PRODUCT PAGE LAYOUT
The product page needed to display various specifications and applications for each type of bulb. Because the bulbs have multiple variants regarding wattage and purpose, a custom post type and subsequent template were created specifically for the product pages.
Product Information
The new transition to LED bulb technology requires disclosure of the bulb's specifications and applications. The custom post type created for this purpose allows the products to be displayed consistently while providing easy administrative capabilities for adding and editing product pages.
Company Branding
Native LED is a new entry into the bulb supply arena. Therefore, branding and name recognition became an important part of the overall design. Their bold logo is display prominently throughout and the color scheme is reflective of their marketing scheme.

SEO Friendly
This project was optimized for search engine results and uses Google's webmaster standards for compliance.

Social Networks
The project has social networking integrated into the administration and visitor areas for use in viral marketing.

eCommerce
A powerful shopping cart system is integrated into the product database for easy order and product management.

Wordpress
The site will always be up to date due to WordPress's ability to provide updates and enhancements.