The Challenge
To create an informative website for the solicitation of mechanic services for fleet based companies. Mr. Mobile has a long history of working with private vehicle owners for onsite repairs. The new website introduces the fleet services to potential clients and describes the various benefits and cost cutting details.
The Solution
The new site provides an introductory portal for Mr. Mobile's fleet services. The site will serve as an informational lead generator for potential clients and will be marketed via SEO, word of mouth and through printed materials. This site will compliment the existing personal vehicle repairs site that has been online since 2007.
Mobile Site Boosted Sales By 50%
Mobile Refresh
Converted the previous design to a fully-responsive layout enables them to be compatible with most smart devices
Rebuilt From the Inside Out
The site contains the right information leading to consistent contact from potential clients due to the easy to find 'call to action' elements.
Extensive Visual Restructuring
The photos and overall imagery was updated throughout the site in order to bring to life the dramatic visual presence of the event productions.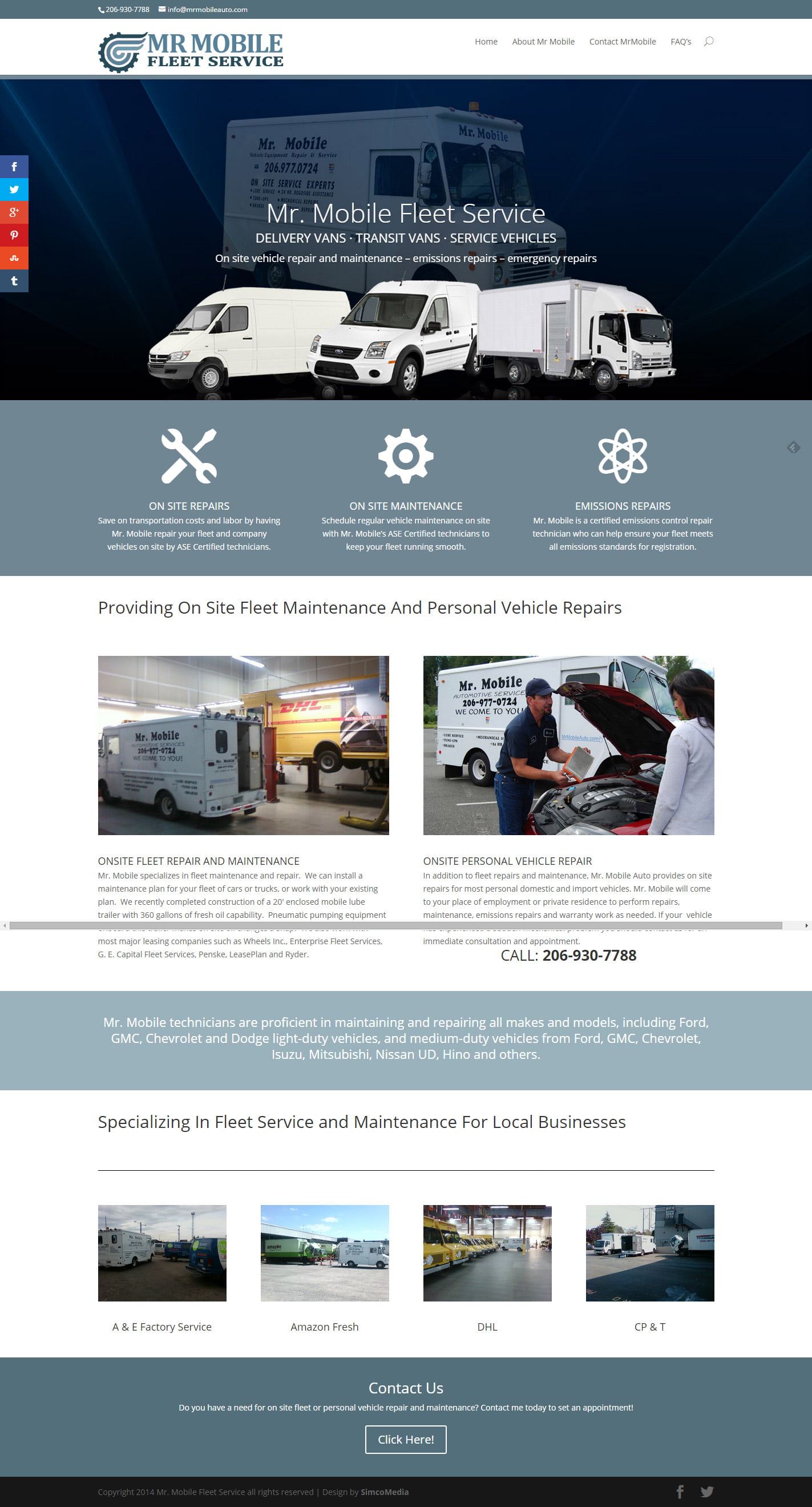 Mobile Sales Increase

80%

80%

Website Traffic Increase

50%

50%

Conversion Rate

75%

75%

Email Subscribers

60%

60%
Hi Brian!
I hope you are doing great 🙂 I just wanted to share something with you, that we are really excited about.
DJ Tiger opened for Elton John and The Eagles and American Idol winner Phillip Phillips this past week. We are over the moon excited 🙂 The company that hired us really loved our website!!!! Thank you…. 🙂
Need Some Help With Your Site?